hdpe ldpe lldpe pulverizer machine
The hdpe ldpe lldpe pulverizer machine is for making rigid plastic granules or particles into plastic powder . The size of the powder is during 20~ 60 mesh.
The typical use is for milling PE ,PP,PVC,ABS etc;
We mainly have two types of pulverizers :
1. Disc grinding type : for soft and middle hard plastic, hdpe ,ldpe ,lldpe,pp, soft abs ,soft pvc ,eva etc
2. Multi-blades type : for rigid plastic ,like , pvc, abs ,pet ,etc;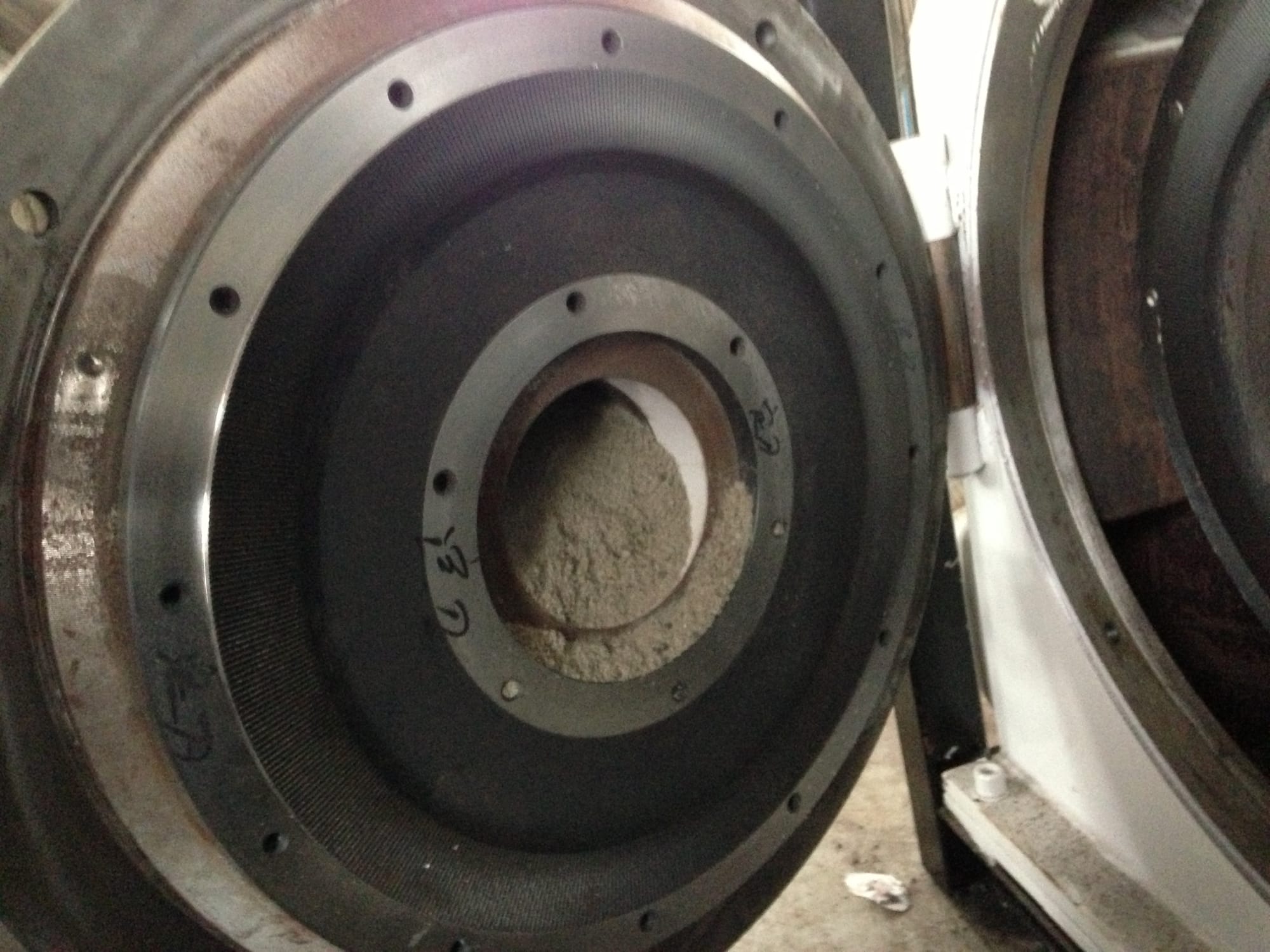 The disc blade type hdpe ldpe lldpe pulverizer has the characteristics of high output and low energy consumption, the disc blade type plastic pulverizer is used for powder processing of PE, PP, PS, ABS and other materials.
The new disc design, high output, high wear resistance, life is twice the life of ordinary discs.
High rotation speeds are achieved with specially designed special bearings.
The hdpe ldpe lldpe pulverizer is easy to install and maintain.
The hdpe ldpe lldpe pulverizer can be cleaned by opening the door cover. The fan discharge reduces the labor intensity of the operators.
The dust collecting device is added, the dust pollution is effectively reduced, the pulverizing process is completely sealed, and no dust is leaked.
Fully automated, automatic feeding, discharging, sorting.
The adjustment of the grinding gap is easy and can be precisely adjusted using the feeler gauge and adjusting bolts.

The main engine cooling system of hdpe ldpe lldpe pulverizer adopts air-cooled water-cooling combined with double cooling, which better reduces the working temperature in the machine body. The milled material is not easy to change color, and is also beneficial to the grinding of heat-sensitive plastics. It can be used for grinding and powder-processing PE, EVA, SBS and ABS.
The design of hdpe ldpe lldpe pulverizer is reasonable, the cross section of the grinding cavity is small, and the material is caught and ground immediately upon entering, and is quickly removed to avoid material heating.
The working part of the hdpe ldpe lldpe pulverizer is a cutter head. The high-speed particles are grinded by the sub-parts after the impact of the fixed knife and the toothed piece, and are sucked out by the suction fan, while the larger particles continue to collide and are extracted after the grinding and pulverizing, thus reducing the load on the cutter head and improving the grinding powder. The efficiency can evenly cool the powder.

The low temperature is the main advantage of the hdpe ldpe lldpe pulverizer . According to the thermal power equivalent: it is converted into 860 kcal heat after work every hour. Thehdpe ldpe lldpe pulverizer is externally exhausted, the air volume is 50 cubic meters / kW, and the wind temperature difference between the inlet and outlet is taken away. Part of the heat. A small amount of heat is cooled by water.